You can use the Lasso Tool in GoodNotes to select and edit different items in your notes.
Tap on the tool (on the toolbar) to start using it or double-tap it to choose what it should pick from your page: Handwriting, Images or Text Boxes. You can choose to pick any combination you like. For example; handwriting and images only, or just text boxes only.
Once your tool is ready, circle the items you want to edit. You can easily move the selection.
Tap inside the selection to bring up a popup menu to do the following: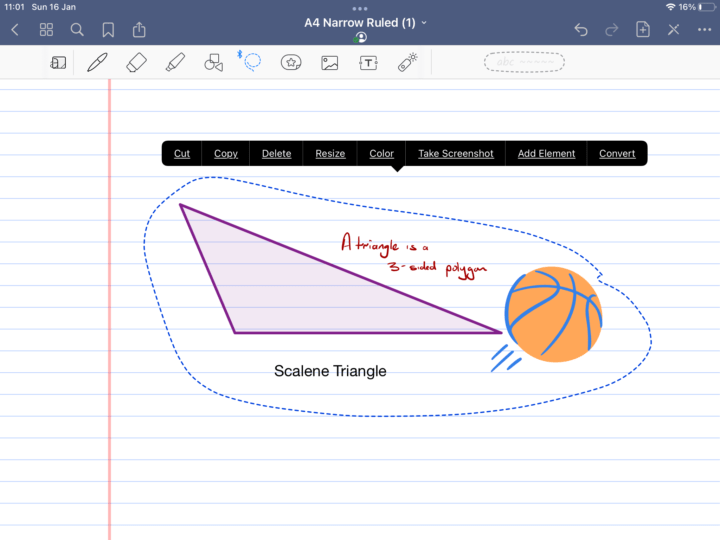 Cut
Copy
Delete
Resize
Change Colour
Take Screenshot
Add Element
Convert to text
– GoodNotes lets you resize and rotate your selection simultaneously. You can't do one at a time.
– Taking a screenshot can also let you extract sections from PDFs. Learn more about that here.
– Add Elements creates custom stickers, more about that here.
– GoodNotes can convert your handwriting to text. Learn more about handwriting conversion in GoodNotes.